As an event planner, I like to stay in touch with the latest hanging that are going on right under my nose. New restaurants, cool bars, activities and concerts are all right up my ally. I love living in the beautiful city we call #RVA. In the coming months we will be saying good bye to some old classic in The Fan like Baja Bean and Pearl raw bar, tears are being shed. But new life comes from closing doors!
Last year's favorites included Tang and Biscuit, Circuit, and the new addition to Tap House upstairs. So I am here to fill you in on some of the hottest new stops in town as of August 2019!
Bars:
Switch – This place is unreal, with two separate themes of 1993 and Alice and wonderland the whole atmosphere brings back a sense of nostalgia
               What to get: AXL FROSE, crack the ice ball with the matter hatter mallet to crack open the liquid center
                Happy Hour: Tuesday – Friday 5 pm – 8 pm
Fuel Pump – Located on west Cary street, this new bar has everything from coffee to wine! This NYC couple created a unique environment to you can enjoy morning, noon and night.
When to go: Happy hour, noon to 8:00!
What to get: Italian prosecco (personal fav)
Activities:
Hotel Greene – This indoor mini golf course is set in the bottom of the John Marshall hotel or should I say in the mid 1940's. The vintage flair is present around every corner which is a nice change from the normal brightly colored golf balls and fake green grass route.  What is any cool place without a bar, they are even expanding their menu to include items that are right on theme including shrimp cocktails, finger sandwiches and lots more!
What to get: The Proper Champagne cocktail (of course)
When to go: Sunday brunch, $20 per person gets you a delicious meal and a round of golf!
I had never been to a golf course like this! Drive Shack and Top Golf are new additions to RVA. Drive Shack, set to open September 20th, is complete with over 90 bays, interactive games, event space, amazing cocktails and lots of fun to be had!
When to go: September 20th
What to play: Monster Hunt!
Bad Ax Throwing – Coming Winter of 2019 RVA will officially have a Bad Ax! For those of you unfamiliar with the concept, this place lets you throw axes around. Not something you can do everyday but a fun addition to the RVA family nested at 2035 W Broad Richmond.
                Opening: Winter 2019
                What to wear: They require closed toed shoes for obvious reasons
Restaurants:
Poor Boys – They call this Cajun on the corner! These guys have taken over the former Balliceaux, flora location on North Lombardy. Their expansive bar, cozy seating and intimate lounge their goal is to bring people together like a New Orleans family!
                What to order: BBQ Shrimp New Orleans style
                What to drink: The Brown Derby
Oak and Apple– If you are a southern girl like me, the sound of cider and BBQ just sounds wonderful! That is what we have here, a home grown VA kind of place located right downtown! Open Thursday-Sunday and brunch on the weekends, this sounds like my next casual dinner date location.
                What to order: Pig crafters pulled pork
                What to drink: They have a great variety of ciders so you can't go wrong. My pick is the homegrown Busky cider.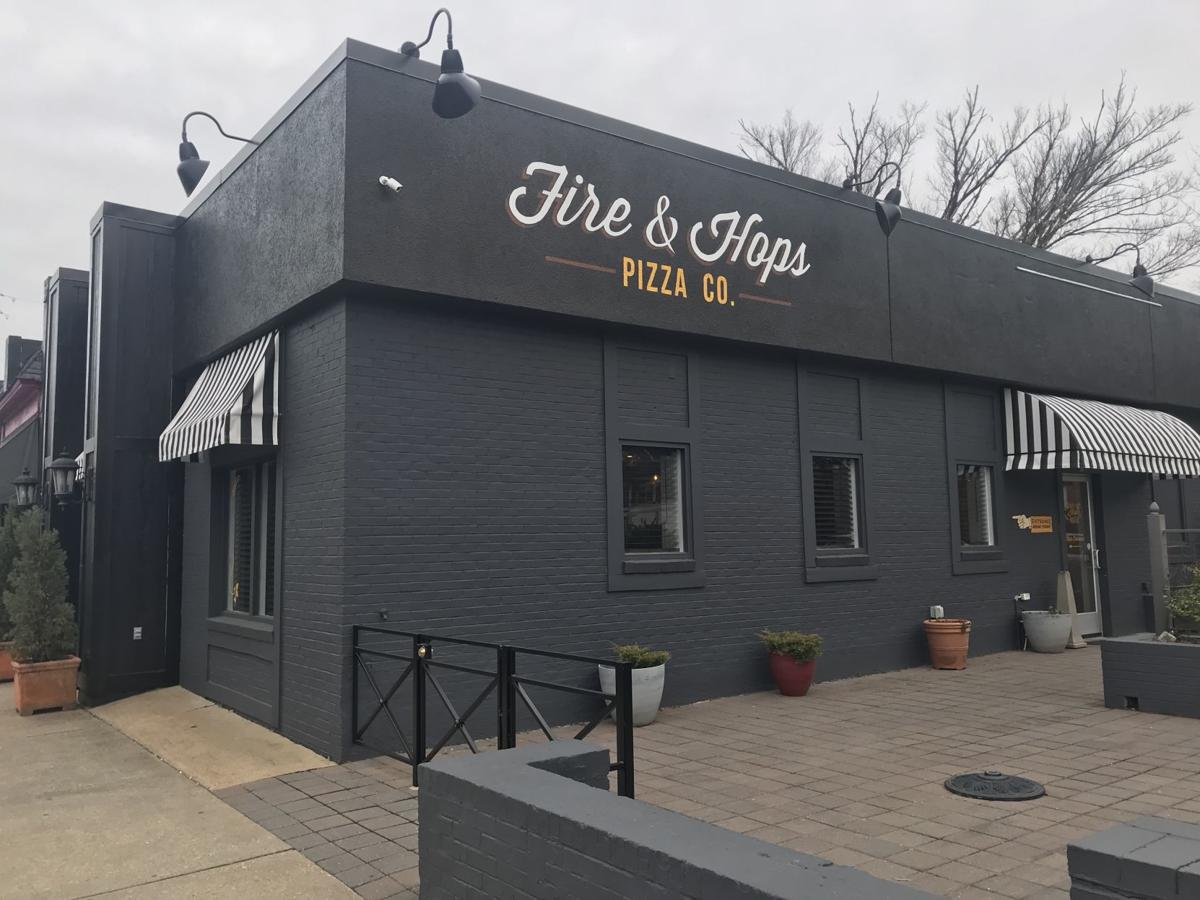 Fire and Hops –This new pizza joint opened earlier this year in the bones of the Stuzzi's on Belmont. Following shortly behind "PBR" which has a similar theme. For me Fire and Hops still has the cozy restaurant and bar feel rather than the large warehouse feel of PBR and so many other new locations around town.
What to get: You can't go wrong with any of the pizzas
Happy Hour: $2 off drafts and glasses of wine, $1 off rails, and 1/2 off apps!
Let me know where you're headed, I am always down for a drink!
-ML